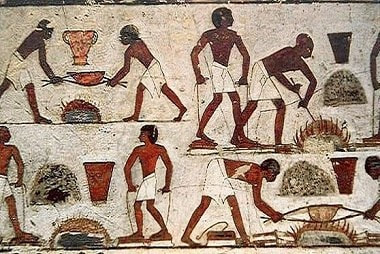 Steel works 1500 years ago.
In a nutshell, steel as defined by Carl Zapffe, a metallurgical consultant: "Starting from rust, men have produced something which looks like platinum and resists chemical attack like gold, and yet a square inch can support a quarter of a million pounds. This is the crowning achievement of metallurgy."
Mankind has been developing steel for thousands of years, because iron by itself rusts by being exposed to the environment (esp. oxygen) . Among all alloys, chromium delivered the best bang for buck rust resistance to corrosion, stain and rust. It is first recognized by the French in the 1800's, calling it "inox" (a French word for inoxydable) which is defined as a steel alloy with a minimum of 11% chromium content by mass. The company sells three
SAE grades
:
102
,
202
and
304
.
---
---
Mild (Carbon) Steel (Grade 102) product list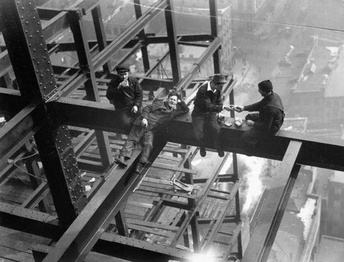 Building trusses, made of mild steel.
Mild steel as defined by Micheal Ashby, professor at Cambridge: "Think of steel, and you think of railroads, oil rigs and skyscrapers. And what you are thinking of is not just steel, it is carbon steel. That is the metal that made them possible – nothing else is at the same time so strong, so tough, so easily formed – and yet so cheap."

Mild steel, AKA low carbon steel, contains about 0.25% carbon. Since iron by itself is very brittle, carbon is added into it to toughen it up. This material is widely used as building foundations. This is later covered with concrete or paint, because of its inability to resist rust. The company sells mild steel in forms of: sheets and reinforcement bars.
---
---
Rust Resistant Stainless Steel (Grade 202) product list
| | |
| --- | --- |
| This steel is a general purpose stainless steel used as a cheaper alternative to grade 304 steels on indoor furniture (not appliances), because it has the same resistance to rust at room temperature. The material is composed of more manganese at the expense of chromium and nickel. The company sells it in forms of: sheets, reinforcement bars and pipes. | |
---
Rust Proof Stainless Steel (Grade 304) product list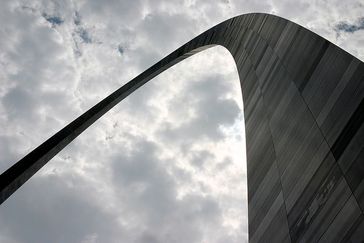 Gateway arch, made of grade 304 steel.
Commonly known as the 18/8 steel (18% chromium, 8% nickel), this grade of steel is the most versatile and widely used stainless steel. Its ability to resist rust is emphasized by the gateway arch, which is still rust-free even though it is built over 50 years ago. Aside from cooking appliances, it is an ideal material for the exterior of your household.
The company sells it in forms of: sheets, reinforcement bars and pipes.
---
---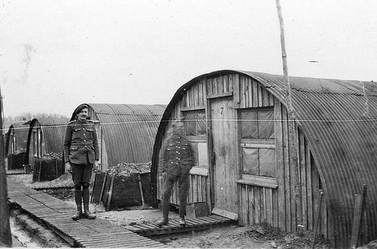 Galvanized iron huts used in the world war.
"The idea of coating iron with zinc is obvious, since zinc reacts positively towards any other metal. That metal will be protected by its contact with zinc, while zinc itself is being oxidized. That is why telegraph wires, rope wires, screws, nails, block clamps, sheet metals, cannon balls etc. are galvanized to a great extent." By Franz Reuleaux, father of kinamatics.

Galvanized iron is wrought iron coated with zinc, which protects it from corrosion. Note that when using this material, make sure that it is re-coated when the metal inside is exposed. Activities like cutting and nailing are common reasons why it happens. The company sells stainless steel in forms of sheets, pipes and roofing.
---
---