The company sells smooth sheets and checkered sheets made of stainless steel, galvanized iron and mild steel.

Picture on left: There are three key dimensions for metal sheets: length (L), width (W) and thickness (T).
Picture below: The picture above shows the difference between checkered (left) and smooth (right) sheets.

---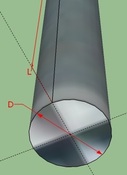 This company sells all kinds of bars made of mild steel or stainless steel. The design of bars are (See picture below, starting from the upper left, clockwise) angle, square, channel, flat and round (See picture on the left). There are key dimensions for every design, the legend is as follows:
D = Diameter
L = Length
T = Thickness
W = Width
H = Height
---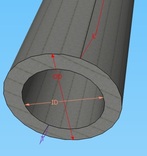 This company sells pipes and tubes made of galvanized iron, black iron and stainless steel. The key dimensions of the pipe are as follows (See picture on the left):
ID = inner diameter (not used)
OD = outer diameter
L = length
T = thickness
---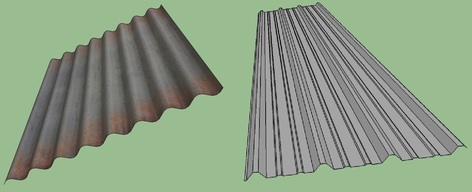 The company sells corrugated sheets (left of picture) and rib-type corrugated sheets (right of picture) made of galvanized iron.

The highest and lowest parts of the corrugated section of the sheet are 2 inches vertically apart from each other. For rib-type, its an inch.