CALTEX INDUSTRIAL LUBRICANTS

There are basically defined as compounds like fluids, greases and oils. They are used in order to lessen wear and tear of materials while reducing binding and friction. In some extreme cases, they may also prevent or lessen electrical resistivity while it increases thermal conduction.
CALTEX TURBINE OILS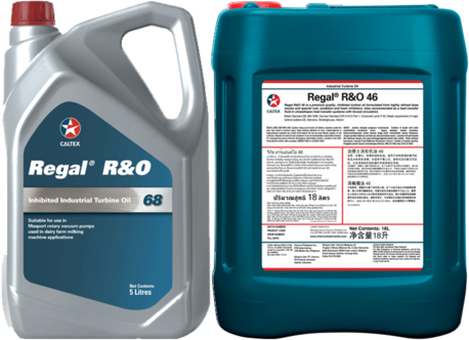 Turbine Oil was primarily designed for use in turbines. It was originally a high quality, straight mineral oil with good water separating qualities. The turbine oil was kept clean by activated earth filters to remove oxidation products, as well as outside contamination. It has gradually evolved into a rust and oxidation inhibited oil, which gives long service life with the use of conventional filters rather than the activated earth type. The current generation of turbine oils are composed of top quality base stocks, combined with extremely long life oxidation and rust inhibitors which function at higher temperatures. Some contain wear-reducing additives which contribute to longer equipment life. They may be described as `Turbine Grade' oils. There are three kinds of Turbine lubricants for Caltex: Regal, the industry standard; GS, premium grade; and Texatherm, heat transfer fluid. Packed in different SAE's for turbines that operate in different temperature ranges.
CALTEX GEAR OILS
| | |
| --- | --- |
| Industrial gear oils are gear oils with additives, examples are compounds like chlorine (chlorinated esters), sulfur (sulphurized oils), and phosphorus (tricresyl phosphate). Industrial gears have moving or sliding surfaces that are under very high pressure and speed, resulting in a high local temperature. Under such condition, liquid lubricant fails to stick to the moving parts and may decompose and even vaporize. To meet this extreme pressure condition, special additives are added to the mineral oils. These are called "extreme pressure lubrication." These additives form on the metal surfaces more durable films capable of withstanding high loads and high temperature. Caltex Meropa Gear Oil is our brand, formulated in different viscosities for different applications. | |
CALTEX COMPRESSOR OILS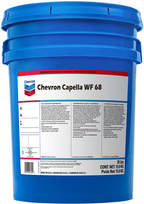 Air Compressor Oil is designed to reduce carbon buildup in compressor valves to ensure a longer compressor life. The non-detergent, single viscosity, 30-weight oil provides the proper mix of lubricants for compressors for function properly and efficiently.
Caltex Compressor Oil
is our brand
, formulated in different viscosities
(32,46,68,100,150)
for different applications.
Polyolester oil (POE oil) is a type of synthetic oil used in refrigeration compressors that is compatible with the refrigerants R-134a, R-410A and R-12. It is recommended by experts as a replacement for hydro-fluorocarbons (HFCs). Along with R-134a, POE oil is recommended as a replacement for R12 mineral oil as R134a does not mix well with mineral oil. These wax-free oils are suggested for use with chlorine free HFC systems as they provide better lubrication and stability and are more miscible with HFC refrigerants. They can meet the lubricity requirements to those of mineral oils used with CFCs and HFCs. They are compatible with most lubricants in the market.
Caltex Capella WF
Gear Oil is our brand, formulated in different viscosities (32,46,68) for different applications.
OTHER CALTEX INDUSTRIAL LUBRICANTS
​Transformer Oil BSI
This oil is an efficient performance inhibited electrical insulation oil formulated for severe operating conditions such as high ambient temperatures, where oxidation resistant and thermally stable insulating oils. Transformer Oil BSI Inhibited is formulated with highly refined inhibited naphthenic base oils and does not contain poly-chlorinated biphenyls (PCBs).

​Talcor Super HD
This oil a blend of high viscosity petroleum base oil, with shear stable lithium mixed soap thickeners and fortified with special synthetic polymers. Superior performance capabilities are provided by the precise blending of complex additives thus providing maximum protection against wear and excellent rust and oxidation inhibiting properties.

Talcor Mill Brass Compound
Its formulation consists of a chemical resistant thickening system reinforced with soft laminar, solids, plastisols and compounded with unreacted polymers in a blend of synthetic base oil system. ​Applications are sugar Mill Crusher roll journal bearings; and any other slow rotating heavily loaded steel on brass; or steel on white metal journal bearings.

Talcor Complex HD23
This high temperature Heavy Duty Grease which comprises a shear stable lithium complex soap and highly refined base oils fortified with Talcor's unique T.S.P. additive package. ​General plant lubrication, ball and roller bearings, bushings, screws, chassis, slides, and ways where loads are high and speeds are low. All weather super heavy duty service for mining, cement, steel, construction and transport industry.